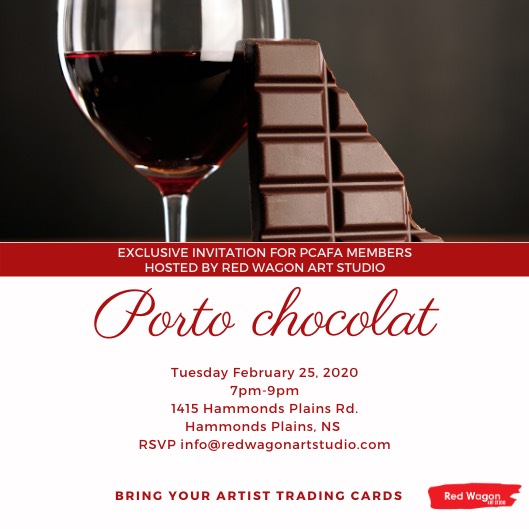 February 25th at the Red Wagon Art Studio
Porto chocolat: meet and greet social event
Happy New Year! We are so excited to kick off the New Year with a meet and greet "Porto chocolat" event (port wine and chocolate!).  We have had the pleasure of meeting some of you but we thought this would be a great occasion to meet other members in person and see what other artists in our community are up to! We invite you to bring several artist trading cards to exchange with other members. An artist trading card is a 2.5"x 3.5" piece of paper with a drawing or painting on it or other illustrations of your art (originals would be awesome but it doesn't have to be). Bring a bunch with you to trade with other members and showcase your work!
Come on out on February 25th at 7pm. We look forward to seeing many of you!
| | |
| --- | --- |
| Registration: | by February 14th, 2020 |
| Location: | Red Wagon Art Studio, 1415 Hammonds Plains Road |
| Date: | Tuesday, February 25th, from 7 – 9 pm |
| Cost: | Free |
February 29th with Louise Mussett at Studio 43
The Art of Movement: no paint, no paper, no pencils
Experience the movement potential that lies within all of us. Be part of the creative process in a safe and accessible environment for all. This workshop will provide opportunities to work with a partner, as a group as well as individually. Come prepared to have fun and move in loose, comfortable clothing. Bare feet or light sneakers recommended. Limited to 10 participants. Guided by Louise Mussett, supported by the group! Be curious, be inspired, or just be!
| | |
| --- | --- |
| Registration: | by February 22nd, 2020 |
| Location: | 43 Sunrise Lane, Seabright |
| Date: | Saturday, February 29, 2020, from 1-4 pm |
| Cost: | $10.00 (Open to PCAFA members only) |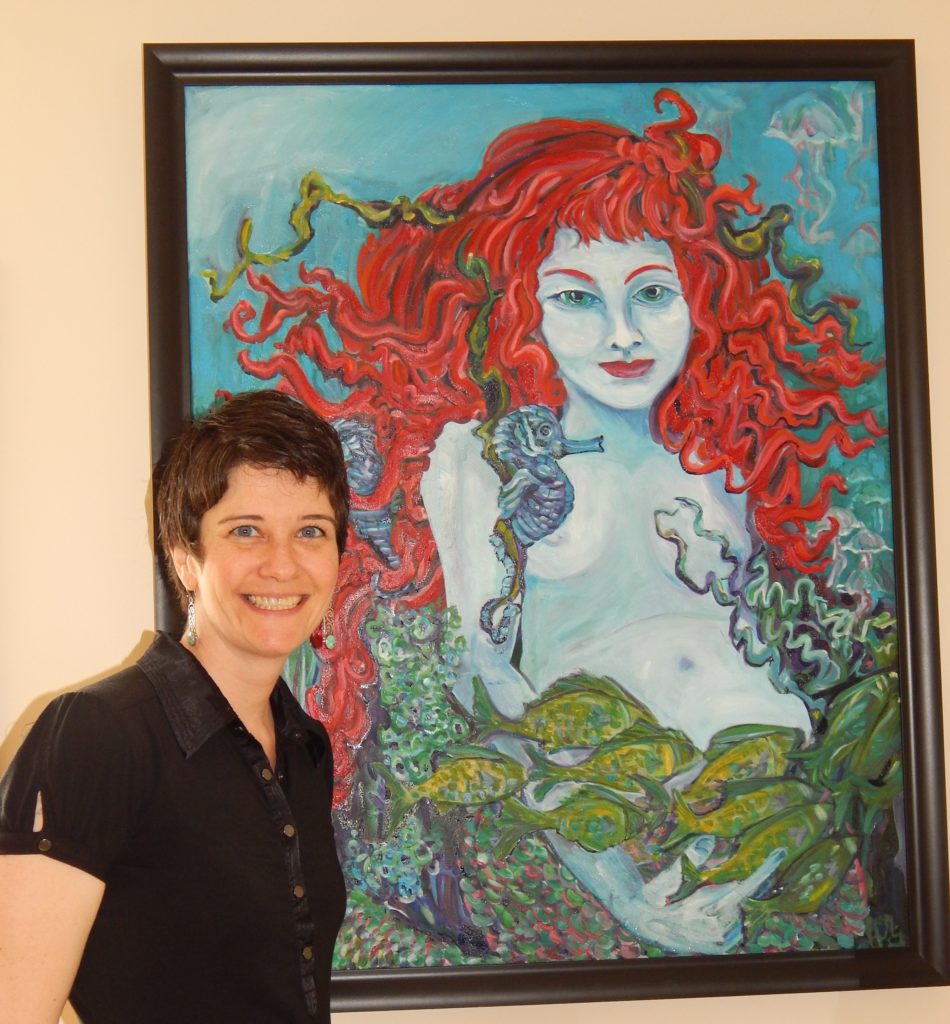 March 29th with Sarah Irwin at William Black Community Hall in Glen Margaret
Get rid of your fears and awkwardness about drawing this winter
Join Sarah Irwin for a fun and informal mark making workshop. Useful warmups, tricks in lights and darks, how to get unstuck, and the art of perseverance will be covered. Bring some paper and something to draw with. A drawing board and bulldog clips are also useful. No critics allowed. Alternative implements and supplies will be provided for the sake of experimentation.
| | |
| --- | --- |
| Registration: | by March 22nd, 2020 |
| Location: | 10515 Peggy's Cove Road, Glen Margaret |
| Date: | Sunday March 29, 2020 from 1-4 pm |
| Cost: | $10.00 (Open to PCAFA members only) |
Register now for any or all of these events using this link. Space is limited!
If you have questions, please email, contactpcafa@gmail.com or call Phil Hodges at 902-219-1188